I have been working on a RIOT based temperature sensor for my home assistant for a while now. The first prototypes are finished and I have documented and published them.
You can probably trace back a lot of my posts on this forum to this project, lets just say that the forum has been useful.
The sensor node
For the sensor node I used the E104-BT5040U, a bluetooth/802.15.4 usb dongle.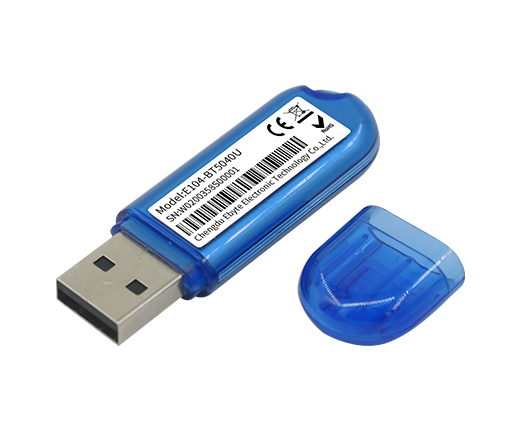 Together with a BMP280 sensor.
These were soldered together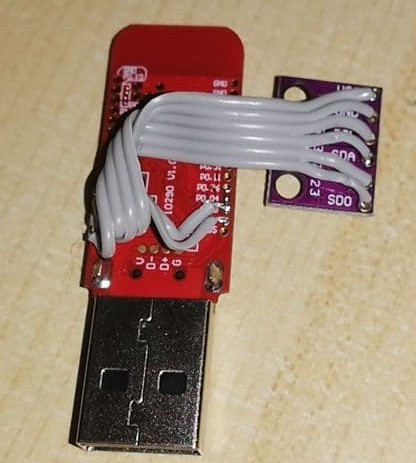 and put in a 3d-printed case.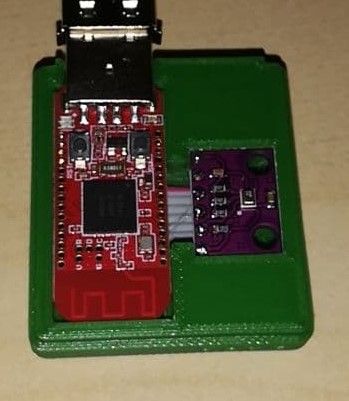 Software and networking
I used one of the dongles as a border router and the rest of the nodes publish their sensor data using CoAP. These CoAP messages are then received by a custom bit of python code and send to my home assistant over MQTT.
The software can be found on github:
And the casing on thingiverse:
I have put some more of my thoughts and explanations on my own website:
This was my first actual riot project and feedback is more than welcome.