Hello everyone,
I have run into a probleme with the NUCLEO L552ZE-Q: When I try to flash the riotboot test on my board with the command
BOARD=nucleo-l552ze-q make flash test
I receive the output in the picture.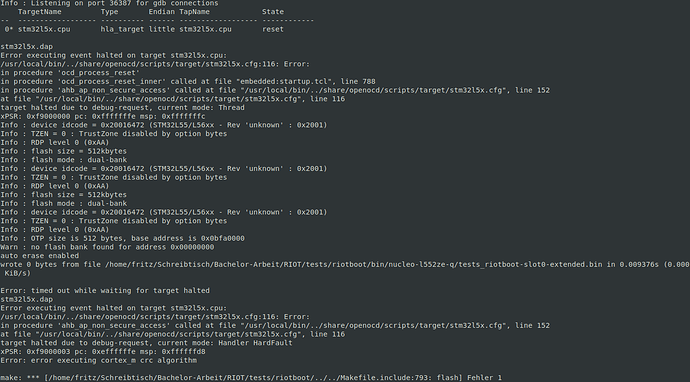 The Nucleo Board is able to run examples from the STM32CubeIDE so I think the board should be okay. Has anyone an idea what could cause this issue? Thanks in advance!